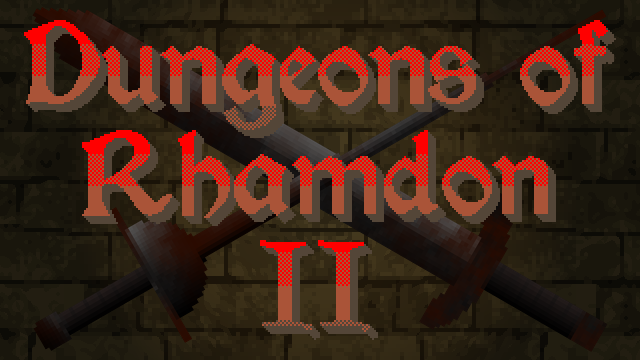 Dungeons of Rhamdon II BETA
A quick, but definitely not small, update to the game's visuals.
New, fake lighting system!
More numerous and varied decorations for each dungeon.
New style for the weapons, they now blend better with the enviroment and enemies.
Several adjustments to fog and darkness, including enemy sight. The dungeons are now darker, and slightly more colorful.
Better icons for spears, staves, bows, potions and oils.
Slightly better coloring for the enemy sprites.
Useless accessories no longer drop.
Fixed tools' descriptions.
Fixed an issue with 3D audio, it now always works properly.
Fixed issues with kicking enemies into crates and other enemies.
The Unknown is now the Nameless.
Other small adjustments.
Now it's ready for SBGames 2020!
Files
Dungeons Of Rhamdon II Beta SBGames 2020-2.zip
50 MB
Sep 12, 2020
Get Dungeons of Rhamdon II BETA