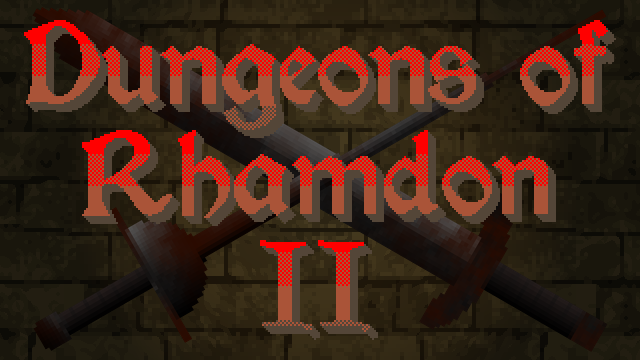 Dungeons of Rhamdon II BETA
I just had to get this last patch out before the big day. It's all fixes and adjustments based on your feedback, so thanks a lot!
Improved the title screen theme's quality (it's also lower).
Gave in and slightly increased attack speed.
Better starting equipment, to ease the early-game.
Boss rooms are slightly brighter.
Rebalanced weapons and shields' durability.
Rebalanced armors' defense.
Rebalanced bosses' stats.
Rebalanced equipment drop rate.
Nerfed the Goo and Cannibal Rings (again).
No more speed buffs you dongs!
Files
Dungeons Of Rhamdon II Beta SBGames 2020-3.zip
49 MB
Sep 13, 2020
Get Dungeons of Rhamdon II BETA