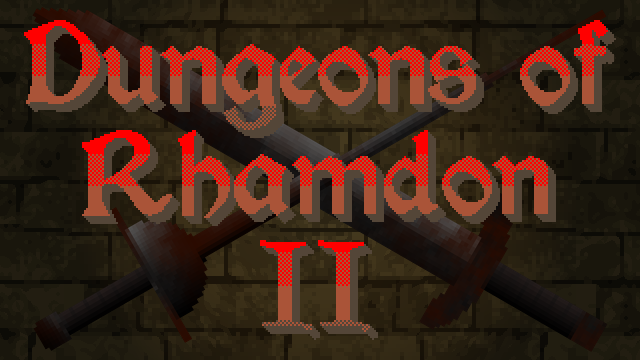 Dungeons of Rhamdon II BETA
A lot more fixes and improvements
---
It's nothing special, but it's honest work.
Fixed Mr. Handy of the hole shrinking weapons when he grabs them.
Improvements to the automapping system.
Corpses are slightly darker.
Fixed a bug that killed sound in Chaos mode.
Hitstun on attack/spell hit now scales with the damage dealt.
Attacks no longer cancel the Parry Stagger of the target.
Moss now only creates White Potions.
Attacks done with the Phasing ring equipped will now break crates.
Fixed a crash when destroying an item that was in the Combine slot.
Fixed a big graphic bug in the ending cutscene.
But next week, there'll be a total door keys rework, and probably a couple of new traps!
Files
Dungeons Of Rhamdon II Beta SBGames 2020-6.zip
49 MB
Oct 03, 2020
Get Dungeons of Rhamdon II BETA