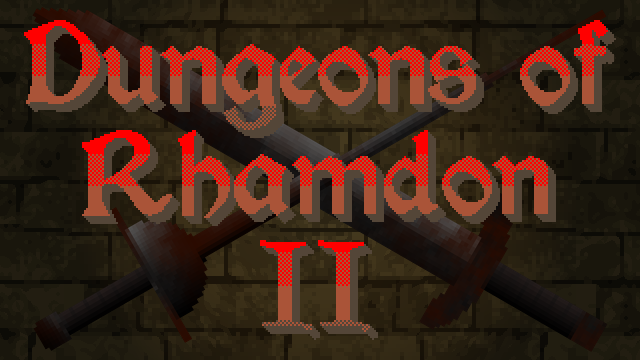 Dungeons of Rhamdon II BETA
It's about time we got a big gameplay update after all the visual improvements.
2 new traps: An arrow-shooting totem and moving spinning blades!
Door keys rework:

Rusty Keys are now Lock Picks.
Lock Picks can be crafted and found in chests, but not on the ground (like the Golden Keys that unlock red chests can).
Only doors to dead end rooms, which contain treasure or special objects, can be locked.
This means that these Lock Picks are a resource that can be managed and used later for better rewards, or to ease bad situations.

Equipment rebalance to make each of them more distinct and offer more gameplay variety in general, plus new and improved animations.
More obstacles (like stalagmites and tables) can be generated per room.
Better dungeon generation, specially for the Chaos mode.
Level ups are slightly more frequent.
Better action speed formula, so less super fast or super slow weapons.
Simple interaction prompts are more subtle.
Other small fixes.
Next update: Weapon enchantments and more magic ring effects!
Files
Dungeons Of Rhamdon II Beta v1.6.zip
49 MB
84 days ago
Get Dungeons of Rhamdon II BETA